2018 Wellness Gift Guide
When it comes to getting people gifts, I always try to get gifts that will benefit their wellbeing but I also love RECEIVING gifts that will support my overall wellbeing!! With that being said, I wanted you guys to see a glimpse of what that typically looks like! In no particular order, here are my FAVORITE gifts I have received or purchased myself.
When people want to start becoming healthier, I ALWAYS jump to look at their water quality. We have so many toxins and chemicals in our water that can create more free radical damage than we are even aware of. We are told to drink more water which is so true.. but check the quality of your water first or you may being doing more harm than good. Berkey Water filters are by far the best water filters I have tried and we have had our Big Berkey for three years now! It has a lifetime warranty and uses charcoal to cleanse with. The water is amazing and I notice huge differences when eating out. It was my Christmas gift our first year of marriage and it has definitely been a favorite!
(prices vary from $175-$325. Ours is the Big Berkey)
From probiotics to diffusers and all the best oils, there's always a gift here! Corny/cheesy/cliche whatever you want to call it.. the oils have changed my life. Yep. I said it. I have had the opportunity to learn so much about them and have seen them work in my own body as well as my friends and family and I am all in. God is incredible and never ceases to amaze me in His provision. Oils are perfect for our cells and when you have a pure therapeutic grade oil, good things happen. Your cells are cleansed, renewed, and given new life. Take them as supplements, take them with their probiotics for better absorption, and they have tons of supplements that I have fallen in love with for my hormones and inflammation! Aside from their amazing works, I love my team. Yeah, it's a "MLM" but we aren't ever left in the dark to fend for ourselves. I don't sign you up to make money off of you - I do it so you can learn how to use them to benefit you and your family. The people under me get so many opportunities to learn, to win free giveaways, and create a community! I want you to grow in such a way to see your efforts benefit the health of the people around you! Yes, it is so nice to have extra income for the work we put into it - I can't lie about that. At the end of the day, it's not the money, it's about waking people up to the goodness and provision of our good father. If you are at all interested, I am running a special this month of December on starter kits! If you want to get started, it's the best way to go. You get a diffuser, fun treats and supplements, and 11 AMAZING oils on top of 24% off all of your purchases moving forward. For everyone that signs up to receive a starter kit this month, I am sending a complimentary dry brush! Again, I am not here just to make money.. I absolutely love these oils and only trust this company's quality. I want you guys to see the goodness that comes from them!
Prices range from $11 and up on oils or supplements. Email zanemahone@gmail.com for a list of my favorite products and supplements! The Starter Kit is $160 and comes with a complimentary dry brush from me.
Oh man.. if you aren't in an area that True40 is available, I am so sorry. I really am. I wish every city had this little studio because they are doing BIG things. Never have I ever felt so comfortable walking into a fitness studio in leggings. I was once told in college that leggings weren't really my thing since I had short legs and a big muscular butt. I have taken that into every fitness studio I have tried since and always felt out of place. True40 is a place I have feel comfortable walking into. They created a space of acceptance but also full of encouragement. Not encouraging looks, but encouraging us to see ourselves as our Creator does. It has completely shifted my mindset on exercise which was so needed. Coming from cheering in college and constantly pushing myself beyond my limits. I used to use working out as punishment for the way I looked. I would push extra hard in cardio and walk extra far because of my build and that was how I was going to change. I walk into True40 and know my worth. I feel pushed to do my best for my body because my body is NOT my own and it is a true blessing to have one that is healthy. True40 always talk about staying true to you and not letting comparison or worldly thoughts rule your mind - ending each class with a worship song to center your mind where it needs to be. WOW. I am just telling you.. if you want to gift someone a positive body image, memberships at True40 are amazing. Click here to see if they are near you or someone you love!!
(Prices vary per location. They always have new member specials and I know they are running a special for the new year y'all should check out!)
Dry Brushing is absolutely incredible for so many reasons. By dry brushing, we are obviously exfoliating our skin and unclogging our pores. Our face isn't the only place where we have pores to unclog - this alone encourages cell renewal. It also increases lymphatic drainage and circulation. By doing so, we get lymph moving and blood pumping which can aid in cellulite reduction, and allows your body to release toxins - which encourages the body's discharge of metabolic wastes so we function more effectively! I love mine because it has a side to massage with and a side for brushing!
(Prices vary but mine was only $8 - ranging from $6-$20 ish)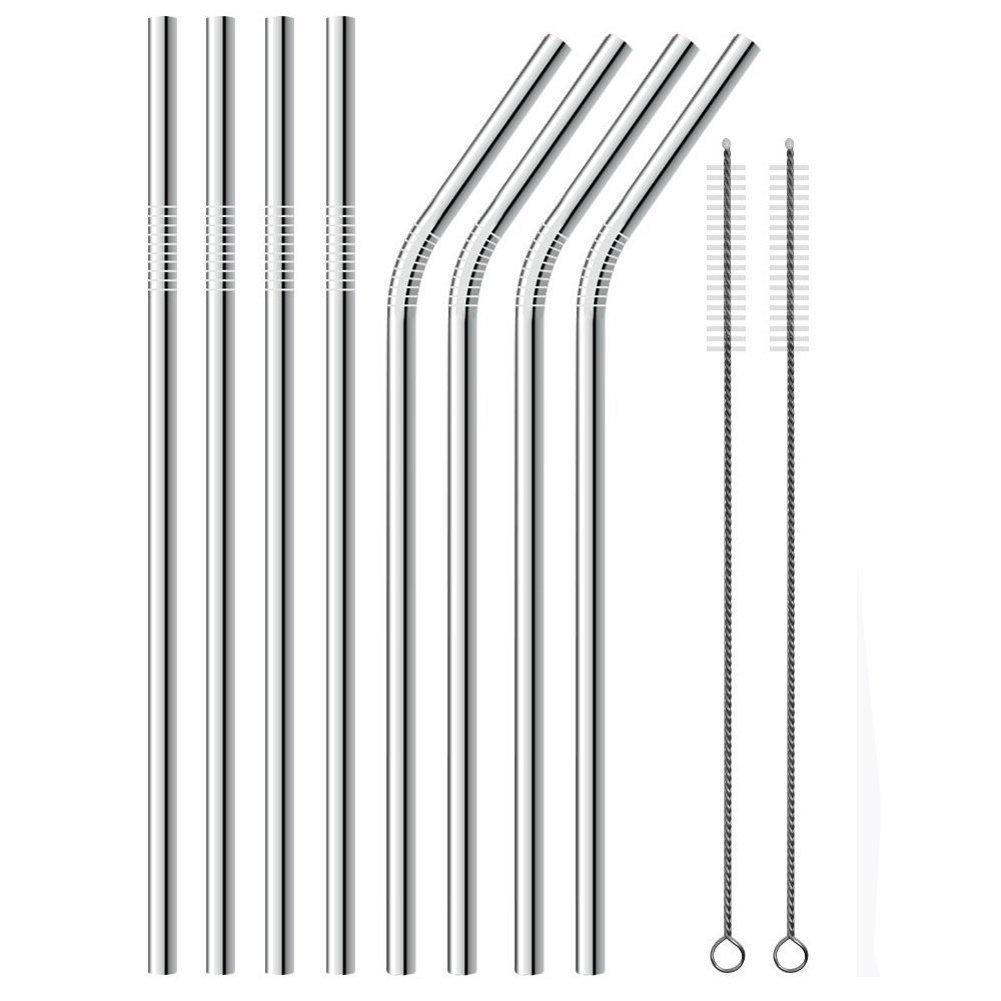 We have some in stock at Bloom if you're in the area.. but if not, Amazon always comes through! This is a fun little set WITH cleaner brushes for when you use your straws for smoothies or infused water! These are obviously better for the environment for those of us who use straws on a daily basis! I love sipping on lemon water - and Will being in dental school always kindly reminds me how im destroying my enamel - so I use a straw pretty much every morning! This has saved so us money this past year actually. Lastly, for those of us using straws, we need to be aware of the BPA and toxins in the plastic // ESP. those of us who used to dishwash our straws releasing those toxins! These make for a perfect little stocking stuffer!
Prices range from $5-$20 depending on quantity and color.
I cannot say enough about how much I love Vital Proteins Collagen. Collagen is the building block of all the proteins in your body and this supports our hair, skin, nails, and bones/joints! I am extremely picky about sourcing and have worked with this company for over a year now and know exactly where they source their cows, fish, etc. If you would like information about that, just reach out! I am always happy to share. I trust their process and know I am getting pure collagen. I have seen a huge difference in my hair and nails but also in helping to rebuild my gut lining! My favorite product is just this large unflavored collagen. You get more for your money this way, lasts forever and I can put it in pretty much ANYTHING. Coffee, tea, soup, smoothies, baked goods, oatmeal, etc - I promise you won't notice!

This product is $43 but prices range from $25-60!
Click here to purchase your own or see what other products they have!
These are my absolute FAVORITE teas. These sisters have somehow created teas that are full of adaptogenic herbs and spices that soothe our emotions and taste SO amazing. Each tea is geared towards different emotions. Their story of is incredible if you want to read here! Aside from being amazing, they use all organic and fair trade herbs and ingredients. They are loose leaf teas so this would be a fun gift set! Add some tea bags, tea kettle and cute mug and you're all set! These sisters actually recommended us at Bloom to use this tea kettle to ensure we don't overcook any of the herbs and we have LOVED it. It heats the teas perfectly according to the blend. My favorite is this Seek Peace tea. The milk thistle and dandelion root work so well together to cleanse the liver which is amazing for hormone health and releasing emotions!
Click here for all the tea flavors! They have fun gift boxes, sample tea sets or you can buy in bulk!
I have been gifting myself a planner from Erin Condren for 5 years now and I don't think I will ever be able to change. I love her planners and the ability to customize it all! She has planners for weddings, teachers, students, mini planners, you name it. I love how colorful it is. I am not a huge fan of colors when decorating but the colors in my planner really keep me coordinated and organized. Highly recommend her planners.
Prices range from $30-$60
Click here to see her collection or customize one for a friend!
I have a Nutri Ninja® Blender DUO with Auto-iQ™ that I got as a wedding gift three years ago and it doesn't seem to be slowing down anytime soon! Between Will and I, we at least use it once every day if not twice and it ALWAYS blends our frozen good perfectly for a creamy smoothie! I have tried this in the individual blender cups from NutriBullet but they do leave chunks behind. There are many amazing blenders out there and I can only speak for a few since I haven't used a wide variety of them! I will say, as long as you have a high powered blender, you will be good! I love the brands Ninja and VitaMix!
My blender is actually on sale from Khols right now for $169 instead of $199!
I am a huge fan of writing my prayers out to God and can always use a new journal. My favorites are flexible genuine leather bound for flexibility obviously but also durability and adds a little value! I find that I journal more when I like the journal itself! These journals are from Etsy and are around $36.
If not a journal, BOOKS! Everyone has different interests so look for resources that you think that person would be interested in! There are several books I could recommend but a great place to start with hormones is by checking out my products page! I have a few of my favorites listed - click here to see them!
Aside from hormones, I love books that teach me. Consider gifting a new Bible! We can truly find everything we need in scripture. I personally love learning about the history in the bible, how it applies to us now, and learning more about the meaning behind things in scripture. This has deepened my faith and my self help comes from knowing my Lord in a brighter light than before! Email me if you would like recs on books I use to learn with!
Last, but not least, athleisure and workout clothes! I love getting and giving new workout clothes that I know will last and make the person feel good in! Many of my clothes that I workout in are from Target, Poshmark or TJ Maxx but when it comes to gifts and holidays, I love receiving a nice pair of leggings, bra, jacket, shorts, new shoes, etc! It just makes them more special that way (somehow). Some of my favorite splurge brands: Lululemon, Athleta, Alo, Outdoor Voices, Beyond Yoga, Splits 59.
Favorite places in Birmingham to grab my splurge clothes are: True40 and Eleven Eleven.
Prices can range all over the place depending on what item you get - have fun with this! Gift cards are always a fun option too if you aren't sure what to get or even the perfect size for someone!
I was blessed and gifted with the opportunity to attend this school. Being able to switch careers and do what God has ordained for me has been amazing!! If you are considering this program or want to know more, please do not hesitate to reach out! I am happy to talk about my experience. If you are ready to start, I have a way for you to get $1,000 off your tuition!
Pricing is around $6-7,000 in total.